Android Pie soon on Nokia 8
HMD Global, smartphone manufacturer behind Nokia brand knows how to stay close to their customers, and one of the ways they do it is by providing regular software updates on both their newer and older phones. HMD Global CEO reported that by the end of 2018 the company will introduce Android 9.0 Pie to their Nokia 8 device, and he proved it by showing a Geekbench test with the update that came OTA.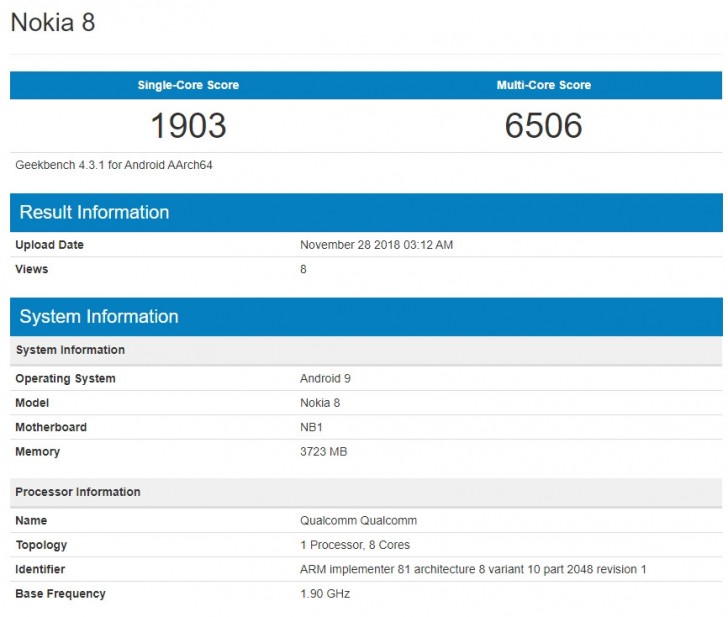 As we can see on the image above, a version of Nokia 8 that comes with 4GB of RAM works on Android 9.0 Pie, which means that the company's already testing their phones running on the new software version. Sarvikas revealed that Android 9.0 Pie system will bring Face Unlock, ARCore support and a camera update.
Another piece of news that will cheer up Nokia fans is that HMD Global has announced the launch of Nokia 9 soon.
Source