ZTE Nubia will showcase a flexible phone at MWC
This Chinese brand has confirmed its presence at the upcoming MWC 2019 i Barcelona where they are planning to launch their flexible smartphone.
Based on the invite, we can see that their event will be held on February 25 at 6:00 PM. Other than the date and time, the invitation also says "Flex Your Life", which suggests that we'll get a flexible device. The invite also features the α sign, which may suggest that the company will name such a device "alpha".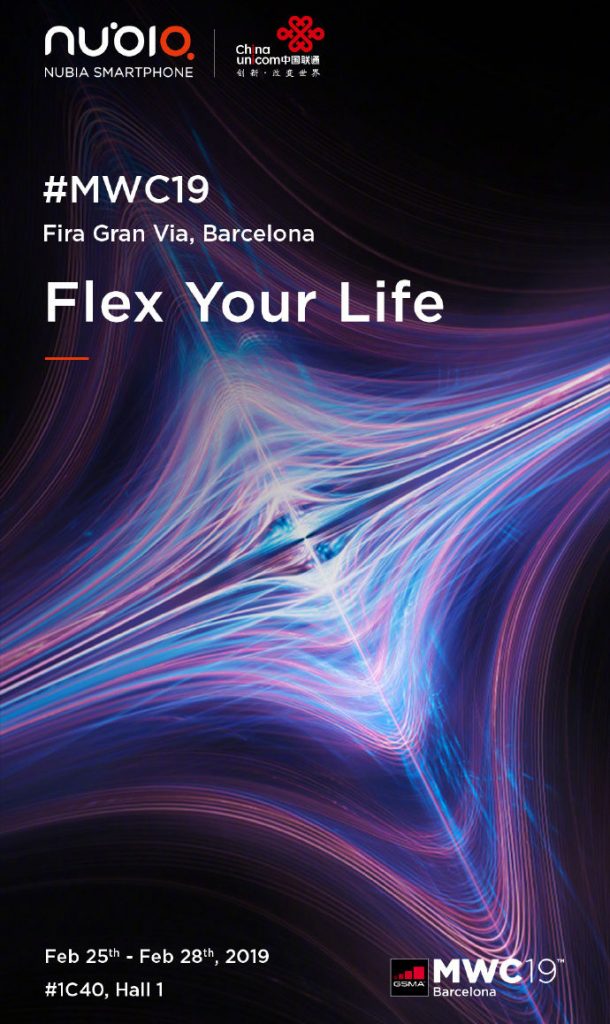 Nubia has announced a prototype of a phone named "alpha" at IFA 2018. The prototype was a fully functional device that doubled up as a smarwatch. Today we see that the company is ready to launch the final version of the prototype at this year's MWC.
Nubia-α is a wearable device that can be worn on the wrist. It has a big, curved OLED display which is touch sensitive and which uses Flex, Nubia's adaptable viewing technology. The device has a camera on the front side as well, while on the back there is a heart-rate monitor. This smartphone, that doubles as a smartwatch, had a metal back that comes in either black or gold color.
The company's CEO has stated that the device will be practical for everyday use, and it may even start a whole new trend. The device will, as we've already mentioned, be announced at the MWC on the 1C40 stand, hall 1, when we'll have more details about it, as well as its price.
Source