Apple releases new AirPods and a plethora of accessories
Yesterday, Apple announced some new product, and while there wasn't a new iPhone, we did get some other things from the American company. First up, they have announced the second generation of Apple AirPods. They will come with an option for wireless charging, improved battery life and the new hands-free "Hey, Siri" option.
The new headphones in a regular case cost $160, but if you want Qi wireless charging experience, you'll have to give $200 for it. If you already have the first generation headphones and they serve you well, you can buy only the Qi charging case as it's backward compatible, so you'll be able to charge your old AirPods wirelessly as well. The case itself costs $80.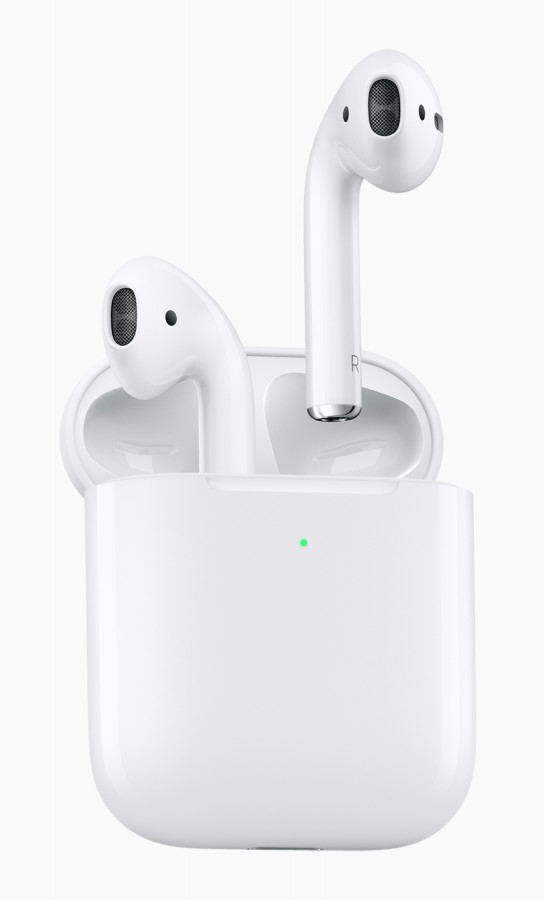 Aside from the AirPods, Apple has released a bunch of new color option for iPhone cases and Apple Watch bands. Recently, Apple has released a Smart Battery Case for the iPhones XS and XS Max, and now the case comes in a new Pink Sand color option.
Regular silicon cases for the flagship iPhones are now available in Deft blue, Papaya and Spearmint colors, while the Apple Watch Sport Bands are also available in the same colors as well.
Flip leather cases is another nice addition to Apple's portfolio of iPhone cases, and they now come in Lilac, Sunset and Cornflower colors.
When it comes to the Apple Watch, four types of bands are getting new colors. The Sport Loop will come in Papaya, Cerulean, Spearmint, and Lilac while the holey Nike Sport band will come in Black / Hyper grape, Spruce fog / Vintage lichen, and Teal tint / Tropical twist.
In the end, Apple will offer the Modern Buckle in Cornflower, Lilac, and Sunset while the Leather Loops are coming in Cornflower and Sunset.
Source